Welcome Drinks Reception and Early Registration
Tuesday 19th June 2018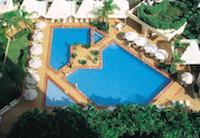 5pm to 7pm
Join us for a welcome cocktail and light snack by the poolside in the sunny Gold Coast! Have a chance to register early for the conference, collect your programme and meet the conference team as we all gather in the Mantra on view Conference Venue Hotel.
This event is open to all conference delegates and included in your conference fee.
Free time
Wednesday 20th June 2018
Tonight we encourage delegates to go off and explore the Gold Coast's finest cafes, bars and restaurants, taking the chance to have a swim, see some sights or simply relax.
Gala Dinner and Awards
Thursday 21st June 2018
Join us at the annual conference gala dinner at the Currumbin Wildlife Sanctuary where we will be having a fun evening celebrating all of our conferences and our award presentations after dinner.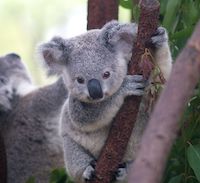 The evening will start with a drinks reception in the home of the Koala's! Enjoy a drink and meet and greet these huggable beasts!
We then will be welcomed to dinner by a very special, traditional performance and then during dinner you will also have the chance to meet some very, interesting guests who reside at the sanctuary whilst you are treated to a 3 course meal Australian style!
The evening also encourages social interaction and networking with your colleagues from around the globe!
Timings
5.00pm Coaches will leave the Mantra on View Hotel
6.00pm Arrival at The Sanctuary
6.10pm Welcome drinks with the Koalas and other wildlife
6.45pm Guests are escorted to Village Green
7.00pm Guests seated and dinner commences
7.30pm Jellurgal Dancers display during dinner
8.45pm Thanks and Awards presentations
10.00pm Guests depart to return to Mantra on View Hotel
Evening Social Excursion and Networking
Friday 22nd June 2018
Australian Outback Spectacular
Join us as we saddle up for a captivating journey to the high country where legendary yarns come alive with inspiring stories of the Australian characters. Be dazzled by amazing animals, death defying stunts, a stirring musical score and enchanting special effects.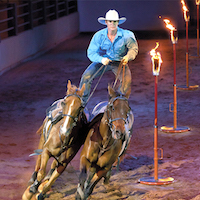 Every visitor to the mountains must be well fed, so during the show their stockmen and women are on hand to serve up a three course gourmet Aussie feast with beer, wine or soft drink to every member of the audience.
With more drama, action, humour and excitement than ever before, Australia's favourite dinner and show is more than a night out - Witness the bravery, beauty and courage of the greatest Australian stories never told... The Return of High Country Legends!
We strongly advise you purchase your tickets when you register for the conference to avoid disappointment! This will be on a first come, first served basis.
€60.00 Euro per person including a 3 course dinner, drinks, show as well as return transport to the event and a special gift!!
Timings
6:00pm Pick up from Mantra on View Hotel
6:30pm Arrive at Australian Outback Spectacular to enjoy the entertainment in the Outback Bar
7:15pm Arena door opens for guests to be seated
7:30pm Dinner/Show with drinks commence
9:00pm Dinner/Show concludes
9:15pm Guests starts to board coach
9:30pm Coach leaves
---